Following a six month closure, Boracay Island in up and back to business again since October 26, 2018.
In the beginning, only a few resorts were allowed to open and given a license but in the meantime almost all hotels (more than 250) are back in business.
However, some parts of the island are still under construction. That goes for the mainroad and parts of Bulabog Beach where new pipes and wires are beeing laid in the ground and the roads are getting a new concrete pavement.
Almost at the end of the season, in March 2019, the demolishing of at least 10 (illegal) buildings and structures along the beach front of the famous White Beach has started.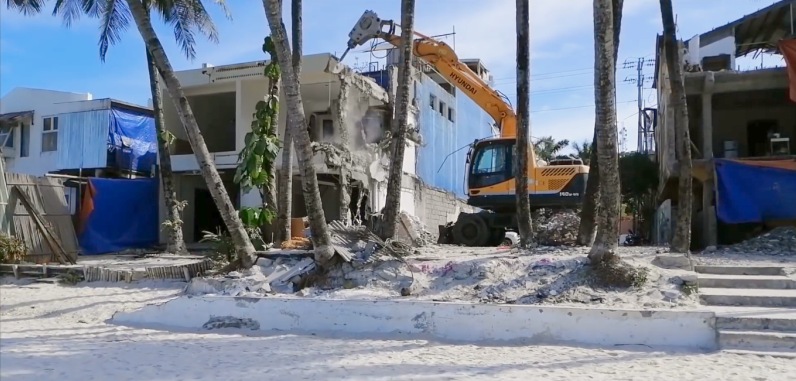 Screenshot: Benj de la Cruz on YT
The Establishments were given a notice to demolish on March 4, and given 2 weeks to self demolish or else the government wouldl demolish them. It's been 2 weeks and the government has taken action and demolishes the buildings which did not obey.
This happens at the other end of the beach, near the rocks in the water and does not affect tourists staying at hotels around Station 2 - 3.
Boracay in 2020
During the season 2019/20 there is still some demolishing ongoing along the beachfront of Bulabog Beach. Some structures that were built too close to the waterline need to be removed.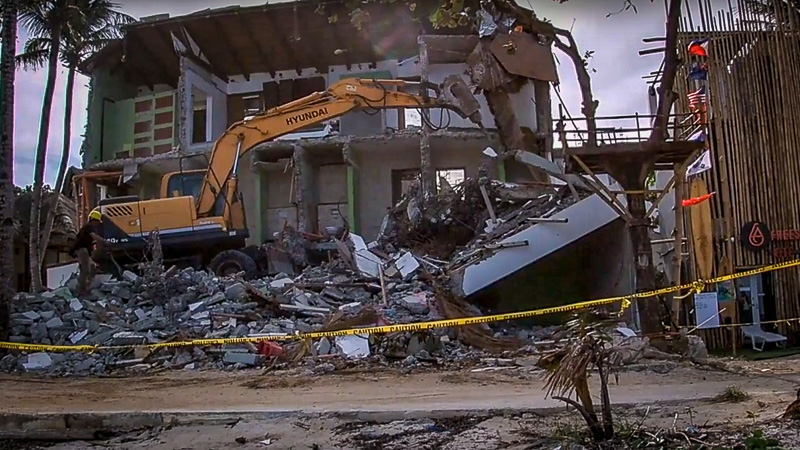 Demolishing along Bulabog Beach in December 2010 | Sceenshot: YT
The Beach (Bulabog) is still ok for Kite Surfing but due to heavy equipment is beeing used for the demolishing process I would not recomend to stay there for the whole holiday. However, I think it's gona be nice there once all the reconstruction is finished.