After a six-month closure, the island of Boracay is to be opened again on 26 October 2018 for tourism. However, initially only 90 of the 296 hotels will open, the others will still have to put their infrastructure and especially their wastwater treatment in order.
However, parts of the island are still a big construction site just before the opening date. This mainly applies to the main road which leads across the island, which is still being re-concreted and new pipes are being laid. Maybe they even manage to banish the power lines underground.
Another construction site is Bulabog Beach! A new walkway was paved along the beach and some kind of water treatment plant with retention basins is beeing built. The latter is not finished yet and won't be in the next few weeks.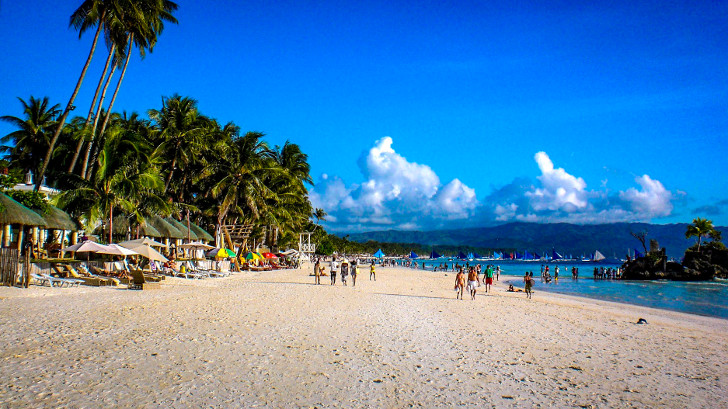 Boracay White Beach before the closure in December 2017
White Beach is okay. There is now a special vehicle, similar to a sweeper, which smooths the sand and hopefully cleans it at the same time as well.
Station 1 - 3 are back!
Since the main road is not finished yet, the old stations 1 to 3 along White Beach have been reactivated and temporary, floating footbridges have been installed, where the boats from Caticlan can dock and load and unload their passengers. However, tourists now have to walk with their luggage across the beach to their hotels.
Fewer flights
Last but not least, the airlines were instructed not to offer too many flights to Caticlan and Kalibo to not to overload the island with the reduced number of hotel rooms.
3 phases of renovation
Meanwhile, authorities talk about at least 3 phases in which the island is to be rebuilt or restored. What is almost finished so far should have been only the first phase.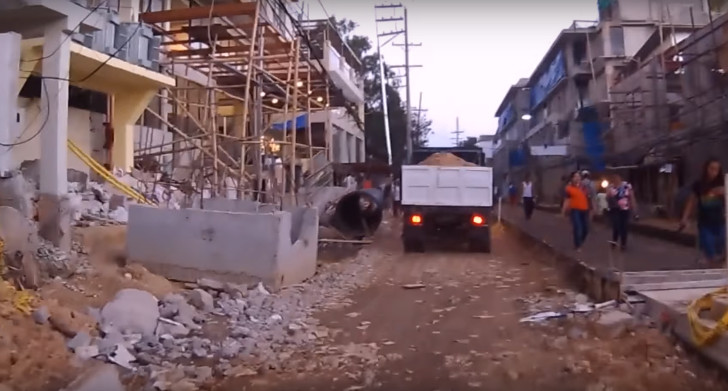 Boracay Main road, 2 days before reopening! Source: Screenshot Benj de la Cruz | Youtube
Phase 2 and 3 will be implemented next year and should be completed by the end of 2019.
The big question is: Will the island be closed again next year to implement Phase 2 and 3?
New rules & prohibitions for tourism
There are new rules and bans for tourism on the island:
Is forbidden to smoke and drink on the beach (?). There should be no more beach parties and the Fire Dancers will no longer work with kerosene and spit fire but work with LED lights(!)
No more umbrellas and sun beds along the beach to restore the beauty of nature!
No more Plastic Bags
Shops an markets should not give anymore plastc bags to their customers. Seven Eleven already implemented this last year.
Anyone who dares to spend their holidays this winter on Boracay should limit himself to the beach area at White Beach. Although the main road will be gradually finished but the view on the construction should be spared.